Its time to think outside the box
Small business owners know that offering health benefits, attracts and retains talented employees. While health benefits are an important safety net for small businesses, the cost and administrative efforts can be overwhelming.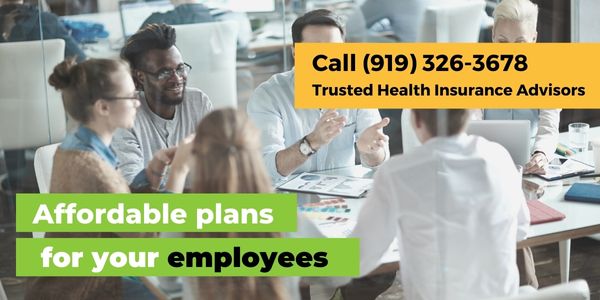 Health care reform is changing the landscape of employee health benefits, and there are new regulations that impact businesses of all shapes and sizes.
Small businesses with less than 50 FTE employees are not subject to the employer mandate (and tax penalties) to offer qualified, affordable health insurance to employees.
Currently, employer-sponsored health insurance is the foundation of America's health insurance system. However, many experts predict a major shift in the market from employer-sponsored health insurance (a defined benefit) to individual health insurance and defined contribution health benefits. What will be the driving forces of this shift over the next few years? Cost and consumer choice.
Either from Self-Funded to Fully-Funded and everything in between, our expertise is truly one-of-a-kind. We share this knowledge with you because our goal is to help you be fully-educated and truly understand the benefits available in the marketplace.
If you would like a quote, please fill out the Group Census Form below and email it back to us.
Our relationships with leading insurance companies allows you to create the ideal solution for your organization.
What are the Most Common Types of Group Health Insurance Plans?
HMOs
A traditional HMO offers comprehensive coverage through a network of doctors, hospitals, clinics, specialists and other care providers. When a participant selects an HMO, they must also select a Primary Care Physician (PCP), and will need to request referrals for all specialist doctor visits. These plans typically carry a higher premium price tag, and require co-payments for all doctor office visits.
PPOs
A PPO offers the added flexibility of being able to select any doctor or specialist without the need for referrals. A traditional PPO offers in-network and out-of-network rates for all doctors, hospitals, clinics, specialists and other care providers. Premiums typically cost more than consumer-driven health care plan options, and participants will be responsible for meeting a deductible and paying co-insurance on services rendered.
HDHPs
High-deductible health plans are full coverage health plans that offer significant premium relief, in exchange for a higher deductible. These consumer-driven health care plans are available in conjunction with a tax-free Health Savings Account (HSA).
What Types of Ancillary and Voluntary Health Insurance Plans are Available?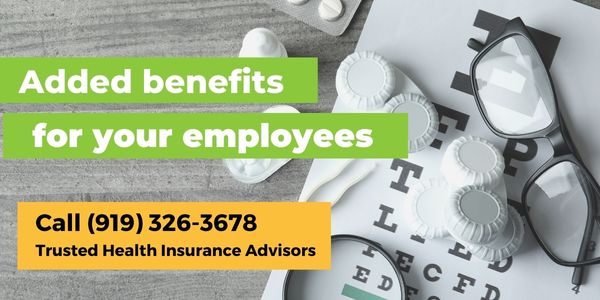 Dental Insurance
For a monthly premium, participants are entitled to dental benefits that can include x-rays, cleanings, regular checkups, and other services that promote general dental health. Some plans also provide coverage for dental implants, certain types of oral surgery, or orthodontia. The level of coverage and out-of-pocket costs for the employer and participants are dependent upon the carrier and plan type selected.
Group Life Insurance
Life insurance offered by an employer or large-scale entity (i.e. association or labor organization) to its workers or members. Group life insurance is typically offered as a piece of a larger employer or membership benefit package.
Short and Long-Term Disability Insurance
Short-term disability insurance covers a percentage of a participant's lost salary resulting from injury or illness. Duration and benefits vary by carrier and plan type selected, but six months is typical. Long-term disability insurance protects participants from catastrophic illness or injury. These policies provide participants coverage where short-term disability policies leave off, and can last anywhere from five years to until age 65.
Vision Insurance
Vision insurance is usually offered as a vision benefits package or a discount vision plan. Both kinds of vision insurance can be custom-designed to meet the different requirements of a wide range of groups, and generally cover vision needs including annual eye exams, eyeglasses, contact lenses and LASIK and PRK vision correction at discounted rates.