Turning 65 and dealing with medicare should not be complicated and should be an easy transition to get you the best possible plan. We will help explain all the different types and the deadlines based on your situation.
Who is Medicare for:

people 65 and older
people under 65 with certain disabilities
people with end-stage renal disease (ESRD)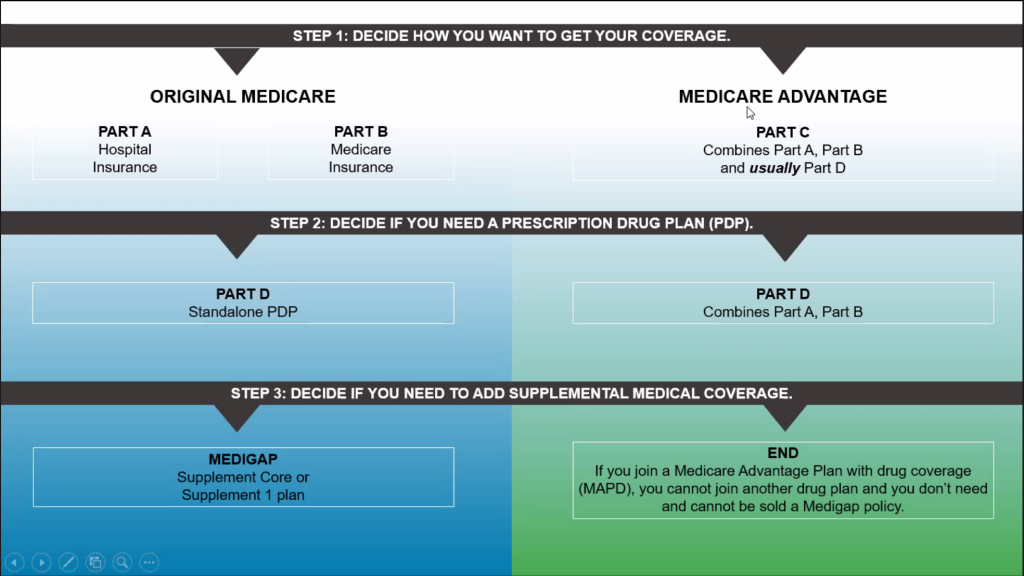 When can I enroll in a

Medicare

Advantage or Part D plan?
During your Initial Enrollment Period (IEP). This consists of 7 months total, 3 months BEFORE your 65th birthday and 3 months AFTER your 65th birthday
During a Special Enrollment Period (SEP). This can be when you retire, lose company health insurance or move outside of your service area. 2-month window after the qualifying life event.

During the Annual Enrollment Period (AEP). This is from October 15th – December 7th each year with coverage beginning Jan 1st.
When can I enroll in a Medigap plan?
when you first become eligible with no underwriting
the first month you have Part B and our 65 and older
lasts 6 months
one time only
effective date is generally the first of the month following enrollment or first of the birthday month
Late Enrollment Penalties:
Medicare Part B (medical coverage)
The penalty is a 10% premium increase for each full year you didn't sign up for Part B when you could have
Penalty is for life
Medicare Part D (prescription drug coverage)
The penalty is a fee added to your monthly premium for each number of uncovered months you didn't have Part D or credible coverage in place
The fee is calculated by multiplying 1% of the "national base beneficiary premium" ($32.74 for 2023) times the number of full uncovered months and
is rounded to the nearest $.10
Penalty is for life