Do you have 20 seconds? That's all it takes to do a quick quote. Try it out and click on our Reform Simple logo to see which category is best for you.
Long Term Major Medical Plans - Private & Public Marketplace
Going forward there are only 2 ways to get a long term Major Medical plan that are ACA compliant. And that means either going through the Public or Private exchanges. Not all carriers are in the Public Exchange. But all carriers that is in the Public Exchange are also in the Private Exchange. Either way, we can assist you on both.
So what's the difference? As far as benefits and coverages ... they are both the same. As far as pricing ... they are both the same. The only reason you would ever want to go to the Public Exchange, is if you QUALIFY for subsidy from the government. To quickly check if you qualify, go to the Kaiser Calculator.
Here's the difference:
| | | |
| --- | --- | --- |
|   | PRIVATE Exchange | PUBLIC Exchange (Healthcare.Gov) |
| Carriers: | Extensive | Limited |
| Application: | 1 Page | 16 Pages |
| Financial Underwriting: | None | IRS |
| Time to Apply: | 5 Minutes |  1 Hour |
| Technology & Security: | Fully Functional | Almost Functional |
| Networks: | National | "Focused" |
PRIVATE Exchange: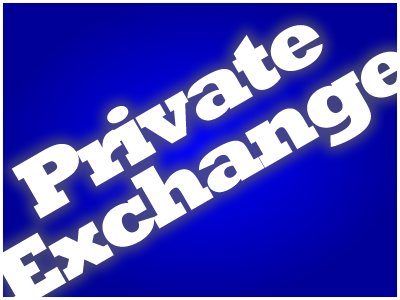 Start comparing plans with some of the companies we represent with no obligation. 
PUBLIC Exchange: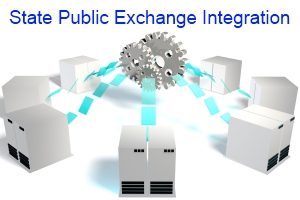 Here's what's available on the Public Exchange based on the number of people in your household and income, HealthSherpa. If you see something your are interested in, contact us so we can make sure its what your looking for and help you in the process of going through the Public Exchange (Healthcare.Gov).
BE AWARE: Not all plans are created equal. Not everything is all based on premiums or deductibles. Networks, amongst others, plays a big part in not just savings but choosing which doctors and hospitals you can see or go to.

DO NOT: Try to go and apply to the Public Exchange website on your own. Let us guide you through the process to avoid all the hassles and delays. 
Short Term Plans
When a life change leaves you without health insurance, you need coverage to get you through the transition period.
Short Term Plans are available year round and is not restricted to any Enrollment Periods.
Temporary insurance plans are usually more affordable than traditional individual health coverage. Take a few minutes to check out our short term insurance quotes and see for yourself!
Fixed Benefit Plans
A Fixed Indemnity Medical Insurance plan  allows you to receive specific first dollar payments for covered healthcare services, regardless of what your medical provider charges.
Fixed Benefit Plans are available year round and is not restricted to any Enrollment Periods.
This differs from traditional Major Medical plans where you must first satisfy a deductible every year before you are eligible to receive benefit payments. Feel free to check your options.
RX Prescriptions
This card can save you up to 87% on your prescription medications today. Save on your prescriptions and other healthcare services with or without insurance! 
Get The Lowest Price .. Let us help you save even more by finding the lowest priced pharmacy for you! Check out our exclusive pharmacy price search to find the lowest priced pharmacy for all of your medications.